Aug 4, 2010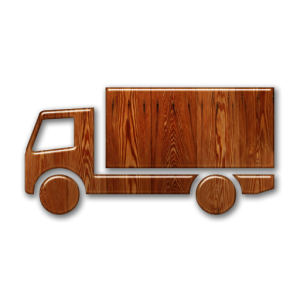 We are happy to announce that we now support Shipping along with recently introduced Local Delivery.
While Local Delivery is typically performed by the sellers themselves, Shipping is typically done by a 3rd party commercial carrier such as UPS or FedEx.
Shipping makes boxes available to buyers anywhere in the continental U.S.
As you've probably guessed, sellers who offer shipping are designated by the brown truck icon on the left.
Buyer Centered Release
This initial release of Shipping functionality is focused on the buyer side.  Searches within the continental U.S. now always produce a Shipping seller, even if there aren't any Pickup or Delivery sellers in the area yet.  And if there are other results, the Shipping seller will still appear at the bottom of the results providing additional options and accommodating buyers who prefer to have boxes delivered.
We are still investigating various ways of offering shipping and have not enabled the ability for sellers to offer Shipping directly like they can offer Delivery.  At this point, BoxCycle maintains a single Shipping listing with multiple sellers available to fill orders.  BoxCycle will route orders to the best seller in each specific case.  If you'd like to participate in this test or offer Shipping in other ways, please let us know.
To make ordering easier for buyers, the Shipping seller offers Box Packs and Moving Kits – such as a 3 Bedroom Moving Kit – along with individual boxes.   Box Kit functionality was recently introduced as well.
Shipping is  a big step in BoxCycle becoming a one-stop shop for boxes.  It fills in empty result pages and provides an answer to buyers who require delivery to their home.
Over the next few months we'll be watching how Shipping is used and making adjustments.   Stay tuned.