Sep 29, 2010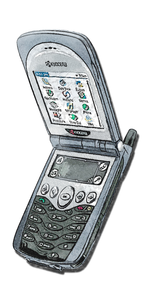 Managing communication between parties is one of the challenges of creating a low-hassle marketplace.  For sale of low-value items like used boxes to be worthwhile to sellers, transactions need to take a minimal amount of time and aggravation.
Direct communication can significantly increase the transaction burden for a number of reasons including:
Unnecessary communication as people reconfirm information
Need to answer repetitive questions
Increased number of order adjustments
Pressure on one party as the other tries to circumvent fees and incentives created to encourage timely transactions
Risk of having to deal with angry, confused, or unreasonable people
Decreased privacy as contact information is permanently given to an unknown party
Our solution has been to provide significantly more information through the site than is typical and to field all questions ourselves.  We only contact the other party when it's truly necessary.  This minimizes seller (and sometimes, buyer) involvement much of the time, but it's not perfect.  For example, when a buyer needs additional directions or minor rescheduling close to their appointment time, there is generally little for us to do, but to connect the two parties together.  Us being in the middle just makes those types of interactions more time consuming and error prone.
Enter a new feature we call Anonymous Connect:
Enables direct phone communication between buyers and sellers (and vice versa)
Protects privacy by not sharing phone numbers
Restricts communication to times when direct buyer/seller interaction is likely to be required: near a confirmed appointment time.
The system takes us out of the loop at appointment time, when fast, direct contact is usually best and when unnecessary questions and adjustments are least likely.
How does it work?  Simply call our regular line (it's best to call from a number associated with your account or order), press 1, and follow the prompts (if any).  Assuming your call is within the allowed time our system will call all numbers available for the other party and connect you when they pick up.  You can get additional options by pressing '*'.
This is the first release of the feature so you may see some rough patches.  We'll be monitoring this service and making adjustments as needed.   I am very excited about all the functionality that can be added with the groundwork now in place.
From the technical perspective, all this is made possible by Twilio, a service that makes integrating phone systems as simple as writing regular web applications.  It is one of the coolest services I've seen in a while – keep up the great work guys!